More About Pomchis
Past Pomchi Puppies - To see our available Pomchis, go to the "Available Pomchis" page!
God sure does make pretty puppies!
POMCHI = PERSONALITY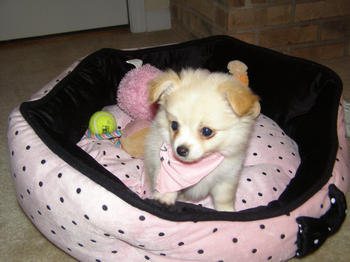 Meet Lola! She went to the Huckaby family in GA!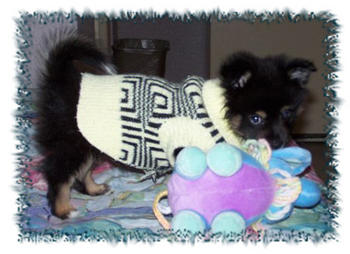 Toby is dressed for his trip home to Cathy in Ohio!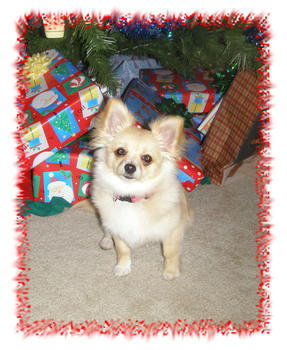 This is Lola now - pretty as a picture! Isn't she adorable???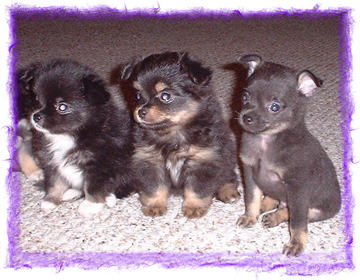 A nice variety of pomchis in one litter! They're Tess' babies!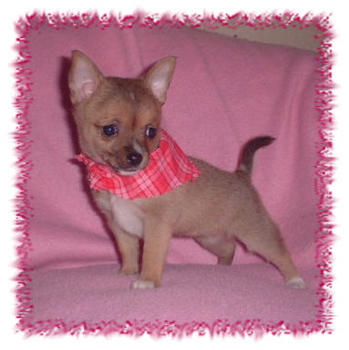 This prissy little girl went to Vanessa in Sacramento, CA!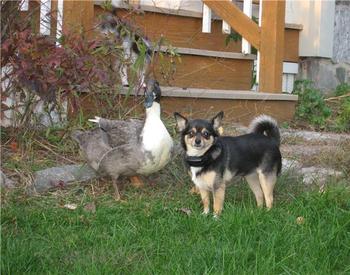 Pomchis are friendly to everyone and everything...even a duck! This is Jessi who now lives in Maine! They ended up getting FOUR pomchis from me - three for them and one for their mother!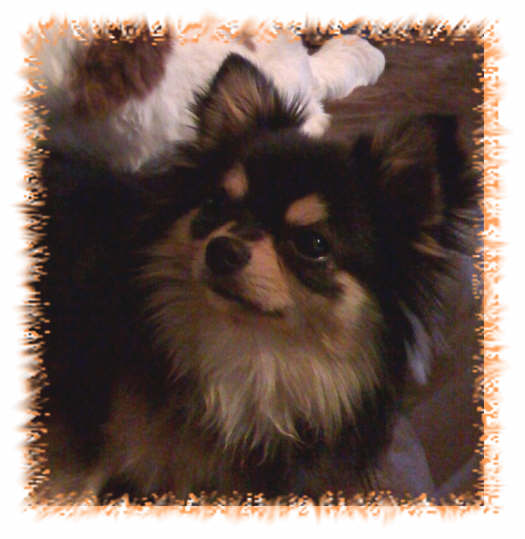 This is "Grizzly" - He's one of Daisy's past puppies!!! Isn't he precious? He's all grown up, but still very small! He lives in California with the Carilo family!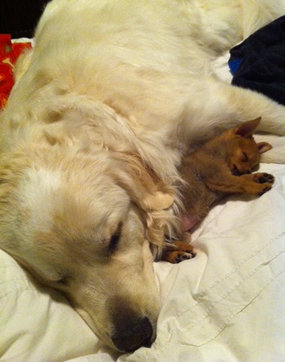 As you can tell, "Evee" has made herself right at home with her new friend, Shiro! She lives in Florida now with her new mom, Lani!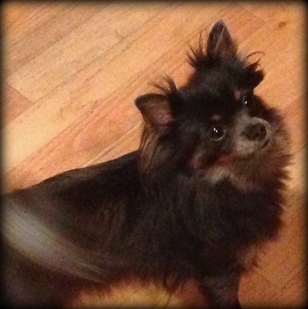 Meet "Gigi" - Gigi is a beautiful blue/tan Pomchi who loves living with Theresa in California! She weighs 3.7 lbs. full grown!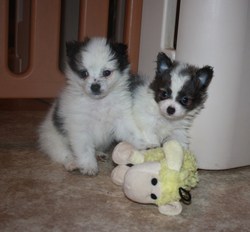 Two more of our past babies!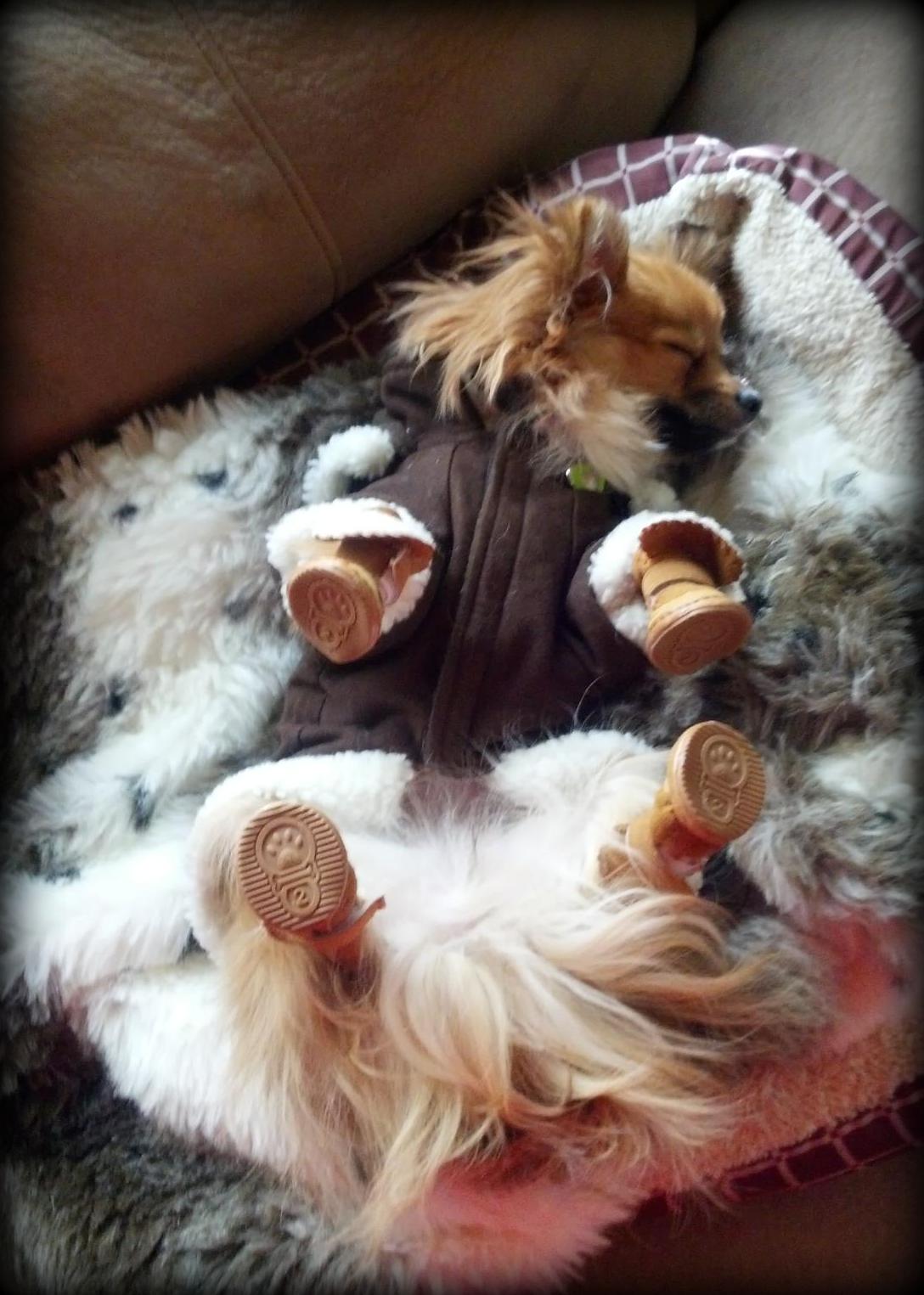 Molly is just "chilling" with her snow gear on! She is one of our puppies all grown up and lives in Ohio now!